Learn English: Private Lessons
English language lessons at all levels
via Skype/Zoom or in person
We invite you to learn or improve your English at your own pace and level. Have a look at our following courses:
We offer general English language training for all levels, from Basic English (A1) to Advanced English (C1). Our training covers all the aspects of the language, such as English vocabulary, grammar, pronunciation together with speaking, reading, listening and writing. Practising your conversation skills is an integrated part of the training.
General English language training is practical. We discuss topics that reflect your real-world experiences, so you can immediately practice your new-found language skills in real-life situations at work, in your daily life or on holiday. This language training will help you to communicate effectively and confidently.
Explanation of levels:
The English courses and exams are aligned to CEFR, the international standard in measuring language ability. Click here for more information.
Unsure about your level or which course is right for you?
Arrange a meeting so we can test your level to make sure you select the course or exam which will suit you best. Get in touch with us.
Questions? Interested in a course?
Contact us today!
Tailor-made private courses
If you wish to learn or improve your English for your career, study or any other purpose, we can create a personalised course for you. Based on your needs and objectives, we design a highly effective course tailored to your expectations, learning goals and level.
Have a look at these examples of personalised courses. We are very flexible and each course can be tailor-made to suit your needs.
Intake interview
Tailor-made courses are designed according to your personal wishes and your precise objectives. All this will be discussed during an intake interview, no strings attached.
Quotation
After the preliminary intake interview, we will provide you with a costing.
Contact us
Request more information or set up a meeting, without any obligations. Contact us today!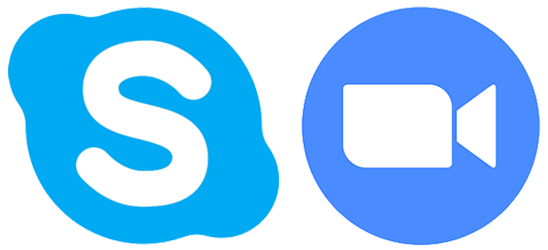 Try a FREE Trial lesson
via Skype or Zoom
Discover what it's like to learn a language using Skype, Zoom or another video call platform and sign up for a free trial lesson. We will demonstrate how the lessons work and discuss your language needs and objectives.
Sign up here for your FREE 30-minute trial lesson and start learning Dutch or English today!